38 Easy and Fun DIY Fire Pit Ideas
Fire Pits
are a great addition to your backyard and a cozy place for enjoying your outdoor life, even during the cold nights.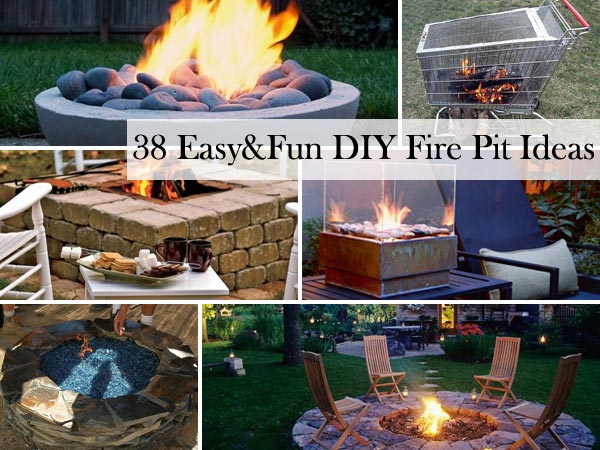 They're great for making s'mores and they give you that great outdoors feeling in the comfort of your own backyard! It's amazing how something like sitting around a fire can bring people together and get them talking. Add hot dogs, smores, or food cooking in heavy duty tin-foil and you've got a party!
Grab some inspiration from the awesome collection we provide you with and good luck building your own DIY fire pit.
Here's 38 DIY fire pit ideas and tutorials
38 Easy and Fun DIY Fire Pit Ideas
Reviewed by
DIY Decor
on
4:50 PM
Rating: