20 Ways To Display Keepsakes From Your Travels And Trips
20 Ways To Display Keepsakes From Your Travels And Trips
Adventure-worthy decor.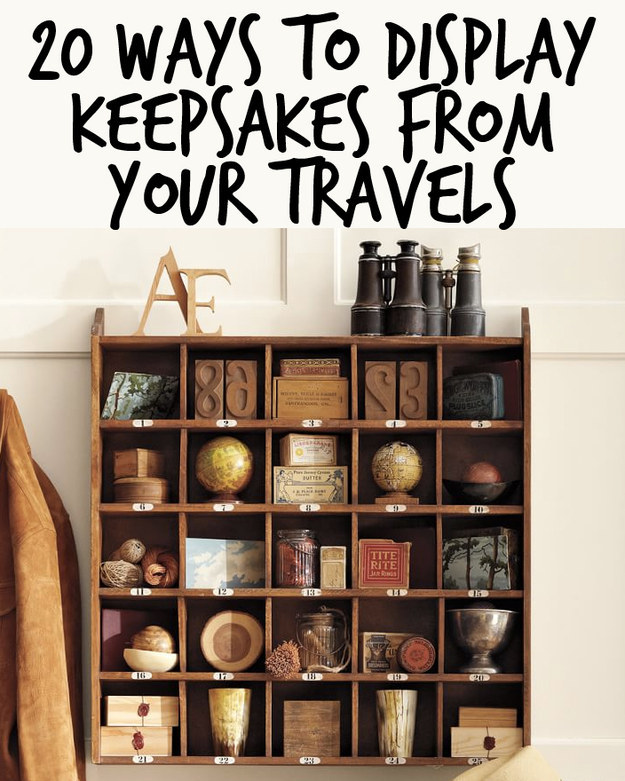 It always seems like a great idea to purchase souvenirs on your trip . . . until you're home and realize the mementos are just clutter.
If you're the sentimental traveler, you may be trying to find a way to keep your trip memories alive in your home. It takes some work to turn travel knickknacks into art, but we've found a couple of organization ideas any globe-trotter would be inspired by.
Here's the link on buzzfeed
20 Ways To Display Keepsakes From Your Travels And Trips
Reviewed by
DIY Decor
on
1:30 PM
Rating: